CHIEF
ADOPTED 
Chief is a 18 year old grade Appaloosa Gelding
15.1 HH
Barefoot, loads, leads, ties, stands for farrier and bath. 
UTD on vaccinations and Teeth
He is a husband or intermediate type guy.
Trail rides with no spook, very quiet and will cross ditches and water with ease.
He is an all around great horse. He has had a rough life and was adopted and had to come back due to being starved a second time. Adoption and no sale contract applies.
$500.00 Adoption Fee
Noodles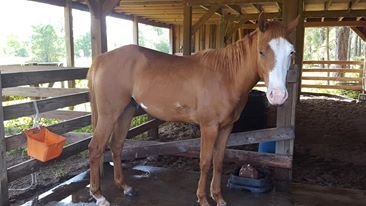 ADOPTED
Noodles is a 3 year old(born on Easter) grade paint gelding.
14.3 HH
Not started under saddle. Loads, ties and stands for farrier.
Been handled since he was born, and raised here. His mom was an Oklahoma slaughter horse who came to us pregnant.
 $300.00 Adoption fee
Application and no sale contract applies