CHIEF
ADOPTED 
Chief is a 18 year old grade Appaloosa Gelding
15.1 HH
Barefoot, loads, leads, ties, stands for farrier and bath. 
UTD on vaccinations and Teeth
He is a husband or intermediate type guy.
Trail rides with no spook, very quiet and will cross ditches and water with ease.
He is an all around great horse. He has had a rough life and was adopted and had to come back due to being starved a second time. Adoption and no sale contract applies.
$500.00 Adoption Fee
PRINCE "Adham Al Jood"
Prince is a 4 year old registered Egyptian Arabian Gelding "Adham Al Jood"
He was started under saddle by his previous abuser so he is being adopted as Green/Un-broke
He does load, tie, stand for a bath and farrier.
15 HH
He was bred and raised on a very established breeding farm in Kentucky. He was pulled from their breeding program and given away free to good home. He ended up being starved almost to death. Owners were convinced to turn over ownership and he is now ready for a job. 100% sound and ready for anything. This guy needs a show home or a job where his talent will not be wasted. 
Application and No sale contract applies
Adoption Fee $500.00 without papers or $600.00 with papers 
FLICKA "Dawson's Lun D."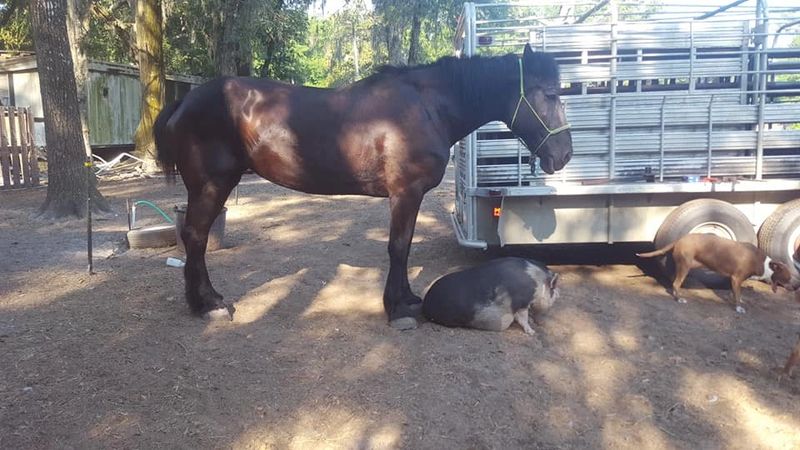 Flicka is an 18 year old Registered Percheron Mare
17.1 HH
She does have an old log pulling injury that keeps her from pulling anymore but can be ridden and is broke to ride and trained for a handicap child. She would make a wonderful therapy horse. SHE CANNOT BE ADOPTED IN THE SOUTHERN STATES. She has severe bug allergies and needs to be in cooler less buggy states and less heat. 
This horse is an absolute sweet heart and gentle and sane as they come. Stands for the farrier, loads and ties with no issues.
$800.00 Adoption fee and Application and no sale contract applies!
Noodles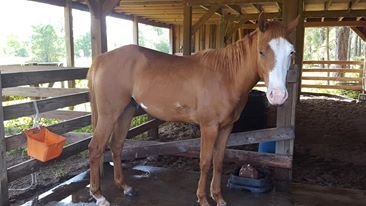 ADOPTED
Noodles is a 3 year old(born on Easter) grade paint gelding.
14.3 HH
Not started under saddle. Loads, ties and stands for farrier.
Been handled since he was born, and raised here. His mom was an Oklahoma slaughter horse who came to us pregnant.
 $300.00 Adoption fee
Application and no sale contract applies
Cisquo and Angel  (taking applications, not yet available for adoption)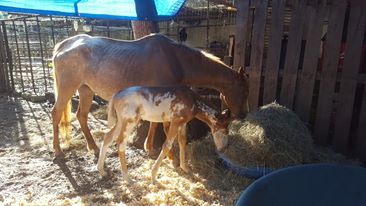 Angel is a Grade Appaloosa Pony mare with a Paintaloosa stud colt by her side
Angel is 13.0 HH
Loads, ties and rides.
She is approximately 11 years old.
They will be available together or separate once Cisquo is weaned. (Approx December 2019)
Application Link (Equine)
https://docs.google.com/forms/d/e/1FAIpQLSelt1Xb7pFD1p_TGT3CgFbxBfR0HzWb4AnVljCXjdnTztpt9Q/viewform?usp=pp_url
Small Animal Application
Equine Contract (print and sign)